Hey Diva's! I just wanted to pop in and let you guys know about the Getting Cricky Blog Hop this weekend!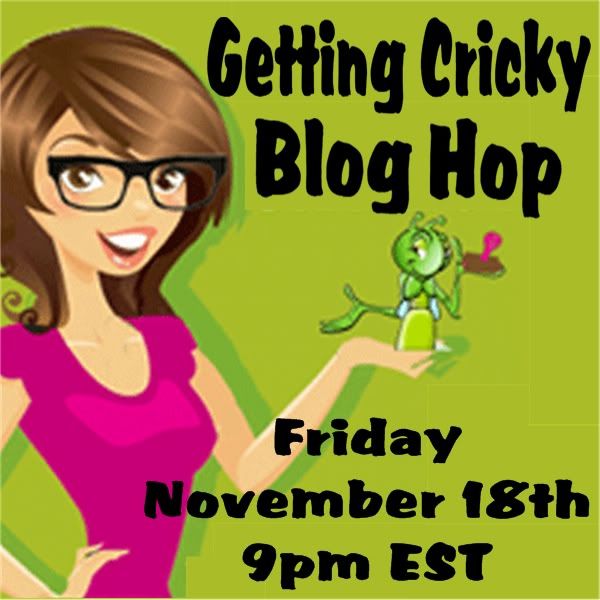 My fellow Design Team Sisters have some AMAZING Projects for you guys to Feast your Eyes upon, I mean the talent from these Ladies is just AWESOME, they Inspire me EVERYDAY!! We have an Incredible Leader the Fierce and Fabulous
Kristal Andrew
who allows us to be ourselves and be creative! Her stamp sets are just AWESOME ( as you guys hear me talk about them ALL THE TIME) they are so versatile and very easy to use. If you are interested in getting yourself some stop by Kristal's site
Getting Cricky
and take a look around she has something for EVERYBODY!!
Now what are you all waiting for go grab yourself something warm to drink, put on your snuggie, prop your feet up and go join in on the fun going on RIGHT NOW! The hop lasts all weekend, and I little birdie told me that there was a little something extra also! To find out what it is start at the beginning of the Hop w/ Kristal @
Getting Cricky
!
Be Blessed Guys!
~ Keep GOD 1st in Everything!~